Car Parking
For those arriving in Asbury Park by car please be aware the City of Asbury Park utilizes metered parking in the areas surrounding the festival. Please click HERE for information on where parking is available and at what cost. For those looking to purchase parking in these metered areas please visit ParkingApp.com and enter zone 33300 ahead of time to download one of the available parking applications for an easy and quick way to pay for parking. All information related to paying for parking including parking meters, phone applications, and text and call options can be found HERE. The City encourages those looking to utilize free parking farther from the event to utilize the City's electric scooter share program run by Superpedestrian/Link navigate the city quickly and safely in order to reach the festival grounds.
‍Note: Due to road closures around the festival site, some public parking will be unavailable during Sea.Hear.Now.
Bicycle Parking
Bike parking at Sea.Hear.Now will be available at the corner of 4th Avenue & Kingsley Street – near the festival's Box Office and Main Entrance. Cyclists must provide their own locks.
Rideshare Info
Additionally, a designated ride share pick up and drop off zone is being facilitated on the 100 block of Fourth Avenue between Ocean Avenue and Kingsley Street. Drivers please have your rideshare placard displayed to enter this pick up and drop off area.
Road Closure
Please note the following map for Road Closures for Sea.Hear.Now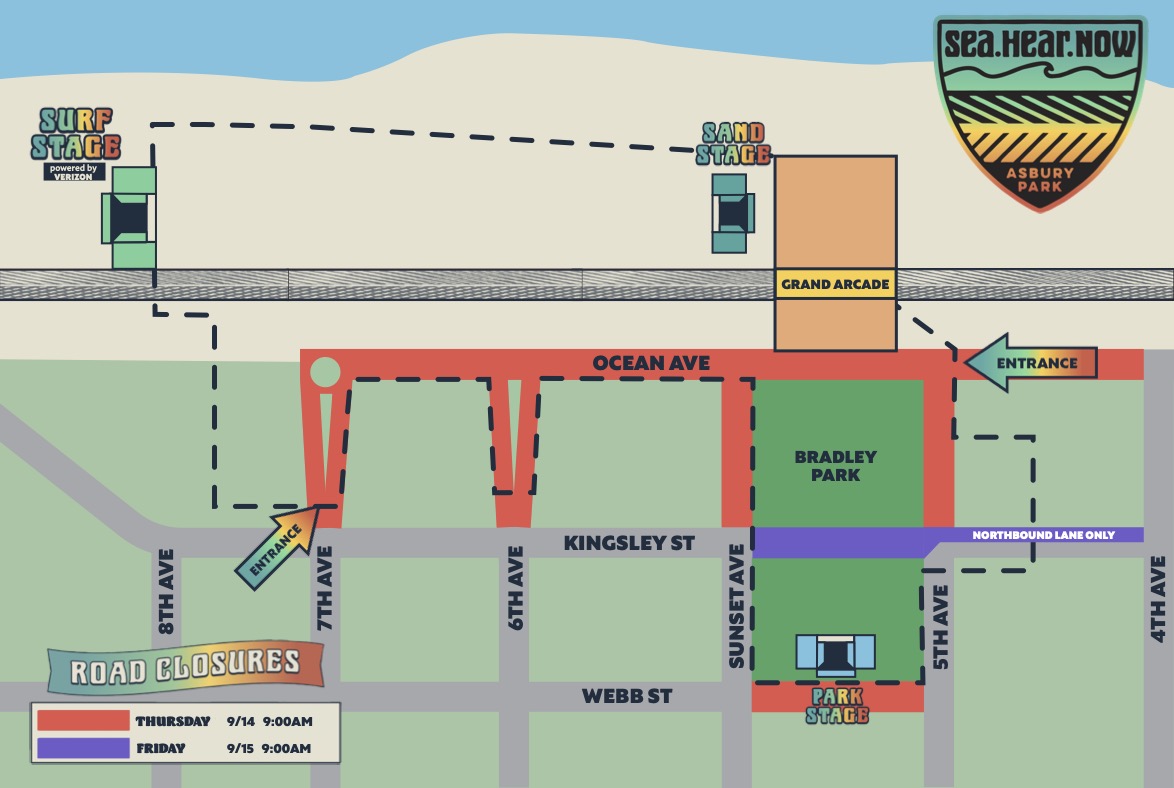 ‍