Car Parking
Click here to learn more about public parking options near the festival, and to view a public parking map via the City of Asbury Park's website.
‍Note: Due to road closures around the festival site, some public parking will be unavailable during Sea.Hear.Now.
Bicycle Parking
Bike parking at Sea.Hear.Now will be available at the corner of 4th Avenue & Kingsley Street – near the festival's Box Office and Main Entrance. Cyclists must provide their own locks.
Road Closure
Please note the following map for Road Closures for Sea.Hear.Now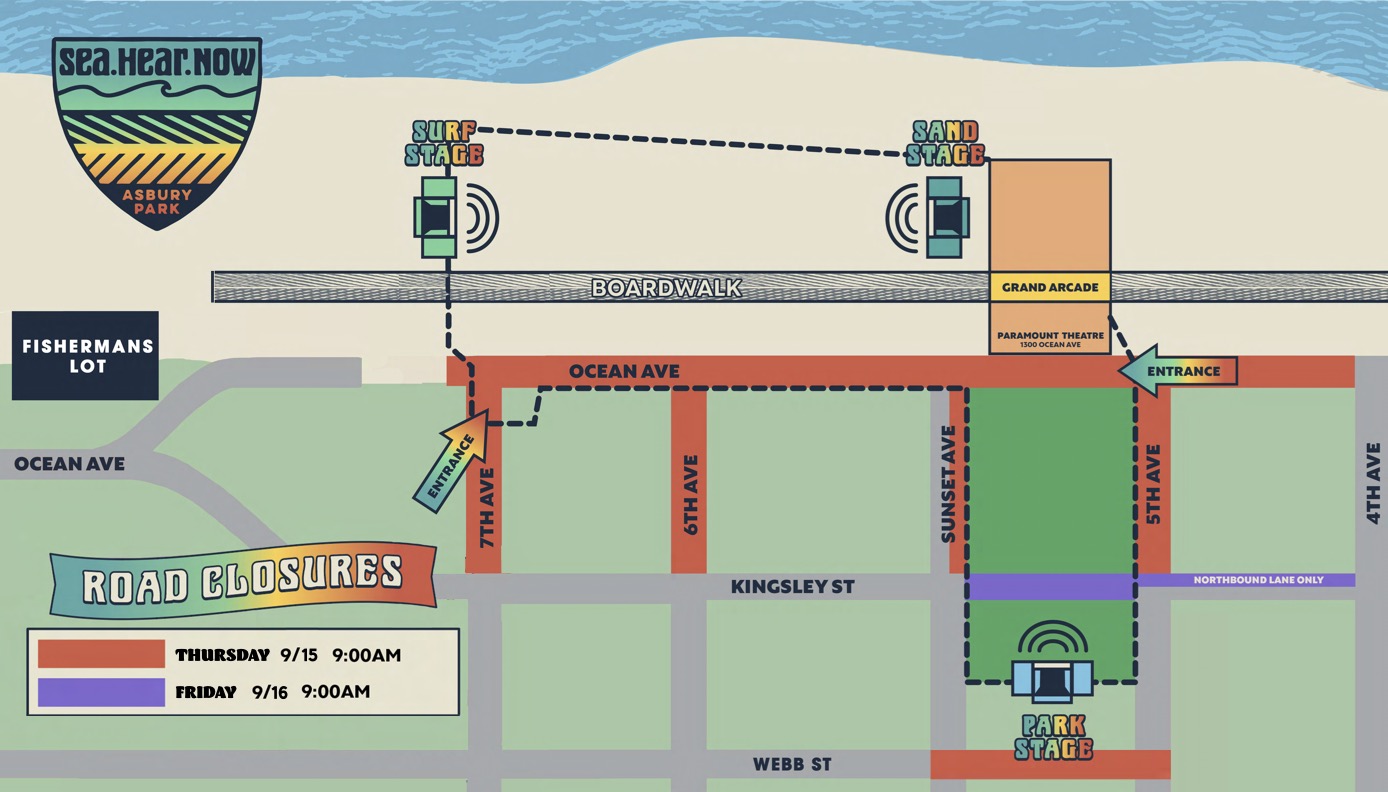 ‍